While we offer some online class options,

we are an in-person program.
Excellence in teaching and research are hallmarks of the faculty in the Department of Psychology at Cal Poly Humboldt. Faculty members are drawn to the university by its stellar reputation for quality instruction, smaller classes, and excellent students, as well as the scenic beauty of a campus nestled between a redwood forest and the Pacific Ocean.
The Department of Psychology at Humboldt offers an undergraduate major leading to the B.A. degree, a minor program, course options for general education requirements and electives, service courses for other majors, and three active graduate programs leading to the M.A. degree, including preparation for the California School Psychology Credential, and preparation for licensure as a Marriage Family Therapist (MFT).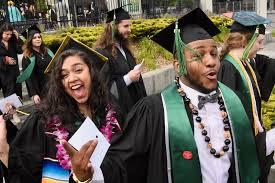 FAQs
I would like to change my major to Psychology. How do I change my major? Visit the registrar website to submit a major change request form. 
How can I get ahold of my academic advisor? Email or visit your advisor during drop in hours. Hours and contact information are posted here.
I am interested in graduate school. How can I make sure I am prepared? See our graduate program information for a listing of required courses and application information. 
Do you need help?

We want to see you succeed! In addition to educational resources, we offer support for your health and basic needs. We care about our students and work to support you through your education. If you need mental health support, access to food or help finding housing we are here for you.